Here's how the AG is blocking me from getting free legal help. Watch video of last week's hearing before a panel of liberal judges on the 9th Circuit.
Mon, Oct 10, 2022
I'm forced to pay attorneys to defend me (that's why donations to my legal defense fund are so important) because the Institute for Free Speech is being blocked by Bob Ferguson from doing it for free.
How is he doing that?
The AG's ruling — rubberstamped by the judge — stripped me of my existence as a human being and instead designated me personally as a "continuing political committee."
So I'm no longer a person, I'm a PAC.
It's completely unprecedented — it's the first time in United States history that a person has been ruled a political committee.
Any entity that provides something of value to a political committee must publicly report its donors.
The Institute for Free Speech is willing to provide pro bono (free) legal representation — which certainly has value — to:
* Tim Eyman, the former person;
* Tim Eyman, the former person who was forced to file for bankruptcy; and
* Tim Eyman, the political committee.
But before they take that risk, they needed assurances from the AG, the Public Disclosure Commisssion (represented by the AG), or the court's ruling (written by the AG) that they could represent all 3 and not get dragged into Washington state's campaign reporting spiderweb.
None of them would give them that assurance. They said IFS could represent Tim Eyman, the former person, and Tim Eyman, the former person who was forced for file for bankruptcy, but they would not OK their representation of Tim Eyman, the political committee.
So the Institute filed a lawsuit in federal court arguing they have a First Amendment right to represent me in all 3 capacities and their right to do so was being infringed upon.
Click on the image below to watch the video of last week's hearing where you'll see the Institute's attorney try to get these liberal judges to  understand this unprecedented conundrum:
If that doesn't work, click here.
Throughout the hearing, the judges and the AG continually ignore that I, Tim Eyman, am now designated personally as a political committee and that that designation is standing in the way of IFS representing me for free.
It's maddening.
Fortunately, while IFS' lawsuit moves through the federal court system, former state supreme court justice Richard Sanders is doing a fantastic job defending me and appealing this case.
We have a long way to go to get this resolved.
So I'm asking you to please donate to my legal defense fund so we can make sure what Bob Ferguson is doing to me and my family never happens to anyone else ever again.
With your help, I will continue to fight for the people across our nation with initiatives, lawsuits, lobbying, and helping elect more freedom-loving elected officials.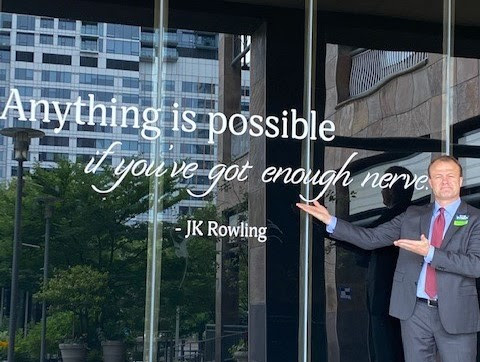 Thank you for supporting me and being in my corner so I can continue to do what I was born to do.
Please donate today:
Mail-in donation: Tim Eyman Legal Defense Fund, 500 106th Ave NE #709, Bellevue, WA, 98004
Or donate online:
By GiveSendGo (credit/debit card)
By PayPal
By Credit/Debit card)
And now a message from Larry Jensen & Sid Maietto:

We're asking folks to donate to our PAC so we can keep fighting for taxpayers with Jim Walsh's initiative I-1491, the STOP ALL INCOME TAXES INITIATIVE.
The taxpayers of Washington need our help now more than ever. Donate to our political committee so we can keep fighting for you:
Mail your check — made payable to "Permanent Offense I-1491" — to: Permanent Offense, PO Box 6151, Olympia, WA, 98507
Or donate online: PermanentOffense.com
Kindest Regards,
Sid Maietto & Larry Jensen
— END —
Thanks everyone.
Larry, Tim, & Sid
P.S. Again, please donate to my legal defense fund today:
Mail-in donation: Tim Eyman Legal Defense Fund, 500 106th Ave NE #709, Bellevue, WA, 98004
Or donate online:
By GiveSendGo (credit/debit card)
By PayPal
By Credit/Debit Card