The truth about Jay Inslee's haircuts revealed at 10am Tuesday on Facebook live. I also have great news about our 2 lawsuits against Jay Inslee (SueInslee.com).
Last Friday, we sued Jay Inslee in federal court because of his unconstitutional designation of certain people and businesses as "non-essential" (EVERYONE IS ESSENTIAL — https://mailchi.mp/3320f5ad3bd7/eyman-letter-to-ag-william-barr).
Late last night, I notified everyone about a 2nd lawsuit against Jay Inslee (OPEN SCHOOLS NOW — https://permanentoffense.com/sue-inslee-round-2-open-schools-now/) because his lockdown hurts kids and violates the state Constitution.
This 2nd lawsuit is being handled by attorney Joel Ard. I just got the great news that Joel's legal team will include attorney David DeWolf. We're talking about a dream team of legal talent suing Jay Inslee for help our kids:
They're putting the finishing touches on their complaint and it'll be filed it very soon.
Stay tuned on that.
Well now that we got that out of the way, we can talk about the really important stuff.
Among the many people, businesses, and industries damaged and destroyed by Jay Inslee's lockdown have been hair stylists / barbers / hairdressers.
So it didn't take long for them to notice that after weeks and weeks at press conference after press conference, Jay Inslee's hair was always perfectly cut, coiffed, and groomed.
For weeks all over social media, these professionals posted comments about his hypocrisy and his lack of "shared sacrifice."
So finally, in the midst of a raging pandemic, Jay Inslee showed us his priorities by taking the time and effort to stage this and send it out:
What was the response?
14,600 reactions and 1800 comments:
What were folks calling him out for?
Here's how she held them (backwards, on the wrong finger, and below the knuckle: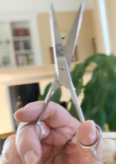 Here's how a professional hairdresser holds them: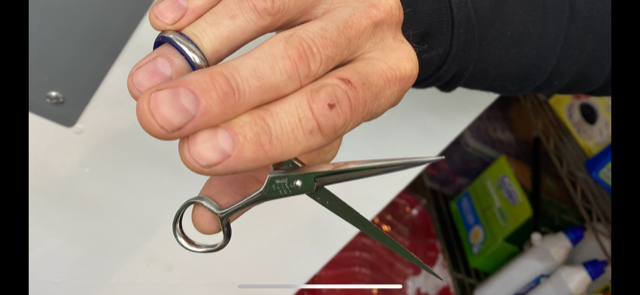 Jay Inslee not telling the truth? Really?
Well, I actually know the truth about Jay Inslee's haircuts.
And I'm going to reveal it on Facebook live tomorrow morning (Tues, 10am).
So go to my Governor's facebook page at 10am tomorrow and watch and learn the truth about Jay Inslee's haircuts:
https://www.facebook.com/Tim4Gov
I'll also be talking about the 2 lawsuits and answering your questions.
For those of you who aren't on Facebook, I'm sending out an update afterwards that gives everyone the inside scoop.
It's gonna surprise you.
Please do 3 things right now:
1) If you think Jay Inslee isn't telling the truth about his haircuts, please donate to my run for Governor (go here and do it right now: Tim4Gov.com/donate).
2) Please donate to the lawsuits (SueInslee.com).
3) Forward this update with friends and family. Follow my governor campaign on Facebook here. Contact people you know who can't stand the idea of 4 more years of Jay Inslee. Ask them to kick in $30. You are my ambassadors, you are my emissaries. We're building an extraordinary team and we need everyone's help to make sure this campaign a success.
To beat Jay Inslee, we need a battle-tested warrior. If you agree, then donate today (Tim4Gov.com/donate) and convince others to do the same.
I make you this promise: support me in this effort and I'll give you a race for Governor like you've never seen before.
I love you all.
Tim
P.S. Help me defeat Jay Inslee by donating today: Tim4Gov.com/donate. And please forward this to your family, friends, and co-workers and ask them to follow me on Facebook as well (https://www.facebook.com/tim4gov). Thanks very much.