Eyman vs Inslee — my lawsuit against the Governor for abuse of power — read what I filed today. And join me Fri, Jan 14, 9am in Olympia for the court hearing and decision.
Monday, January 3, 2022
Has there EVER been a Governor who's needed to be confronted / challenged more than Jay Inslee?
I stood up to him when he refused to implement our $30 Tabs.
And now I'm confronting him for abuse of power.
My lawsuit stops the costly Low Carbon Fuel Standard and the corrupt Cap & Tax Scheme.
During the 2021 session, the Legislature passed these policies but they deliberately imposed a delay in their implementation.
Inslee did several illegal partial vetoes that removed the language requiring the delays.
That allowed his Department of Ecology to start implementing them immediately.
So I'm asking the Court to rule that his partial vetoes were illegal which will result in the re-implementation of the delays the Legislature mandated.
2 reasons for optimism:
1) In November 2021, the state supreme court agreed with the lower court's ruling that Governor Inslee's partial vetoes in the 2019 session were illegal.
2) My case is being heard by the same lower court judge that ruled against Inslee the last time (again, her decision was recently affirmed by the high court).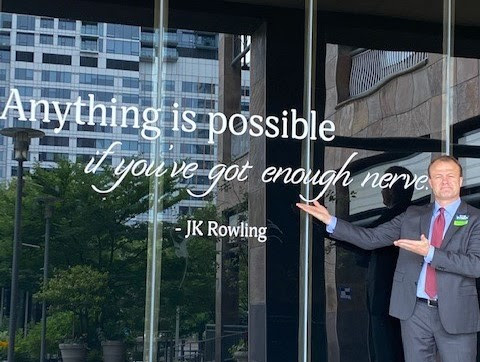 The court hearing is on Fri, Jan 14th @ 9:00am in Thurston County Superior Court (2000 Lakeridge Drive SW, Building 2, in Olympia).
Read what I filed today (click on the image):
If that doesn't work, click here or here: https://permanentoffense.com/wp-content/uploads/2022/01/MandumusMotion.pdf
And guess who will be defending Inslee's illegal actions? 
So this isn't just Eyman vs Inslee — it's also Eyman vs Ferguson.
Besides my lawsuit challenging Inslee's abuse of power, I'm working really hard sponsoring and promoting initiatives in Washington state and working with our team on 7 Election Integrity Initiatives in 7 key swing states.
I want to give you VALUE for the help you're providing to my legal defense fund.
As I've said many times, I am appealing these ridiculously unconstitutional restrictions on the First Amendment to make sure what the AG is doing to me never happens to anyone else ever again.
I am so incredibly grateful for your prayers and support during this very difficult time for me and my family.
I'm only here because of the love and support of thousands of great people who see this gross injustice and are willing to help stop it.
Please donate to my legal defense fund here:
Mail-in donation: Tim Eyman Legal Defense Fund, 500 106th Ave NE #709, Bellevue, WA, 98004
Or donate online:
By PayPal
By Credit/Debit
Thanks everyone. 
I love you all.
Tim
P.S. I've never needed your help more than now. Please donate to my legal defense fund today.