I'm financially destroyed – there's no doubt about that. But I'm extremely fortunate in so many ways.
Tues, Sept 13, 2022
It's like a financial Hiroshima bomb.
Every dollar earned in my lifetime gone.
Bank accounts drained dry.
Earning money illegal.
My home taken away from me.
Financially, it's really really bad.
But it reminds me of the dark joke: "Other than the shooting Mrs. Lincoln, how was the play?"
Despite all of the above, I'm extremely fortunate in so many ways: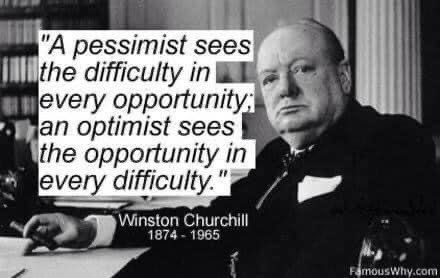 * I have faith that God has a plan for me and that things are unfolding exactly as they're supposed to.
* My family provides me with enormous love and support:
* Carol (my former sister-in-law) allows me to rent her condo in Bellevue so I have a place to live:
* Despite owing his firm a huge sum, superstar attorney Richard Sanders continues to fight for me by appealing the AG's ridiculously unconstitutional ruling (it is essential to appeal it to ensure this insane legal precedent does not stand so no one else ever gets targeted this way again).
* I have thousands of friends who have seen this political persecution, recognized this gross injustice, and helped me fight back against Bob Ferguson by praying for me and my family and supporting my legal defense fund.
There isn't a single day that goes by where I'm not grateful and thankful to all of you because I know if I was a "regular" person who had been targeted by the government, I would've been destroyed years ago.
But thanks to all of you, I'm still fighting back and exposing this corrupt AG:
This is what Bob Ferguson wanted:
He's failed miserably to do that.
Rather than shutting me up, Bob Ferguson has only inspired me to work even harder.
If not for Bob Ferguson, I never would've teamed up with these heroic activists pushing 7 Election Integrity Initiatives in 7 key swing states.
I never would've built this team of heroic Washingtonians to fly over and help qualify Michigan's Election Integrity Initiative for the ballot:
I never would've stopped these liberal initiatives from qualifying for the ballot:
Now I'm not just sponsoring and promoting initiatives sponsored by me — I'm also helping fellow activists file and push their own conservative initiatives in Washington state.
I'm doing what I was born to do and that's why I feel like this each and every day:  
Is it any wonder Bob Ferguson is pushing so hard for a lifetime ban on all my future political activity?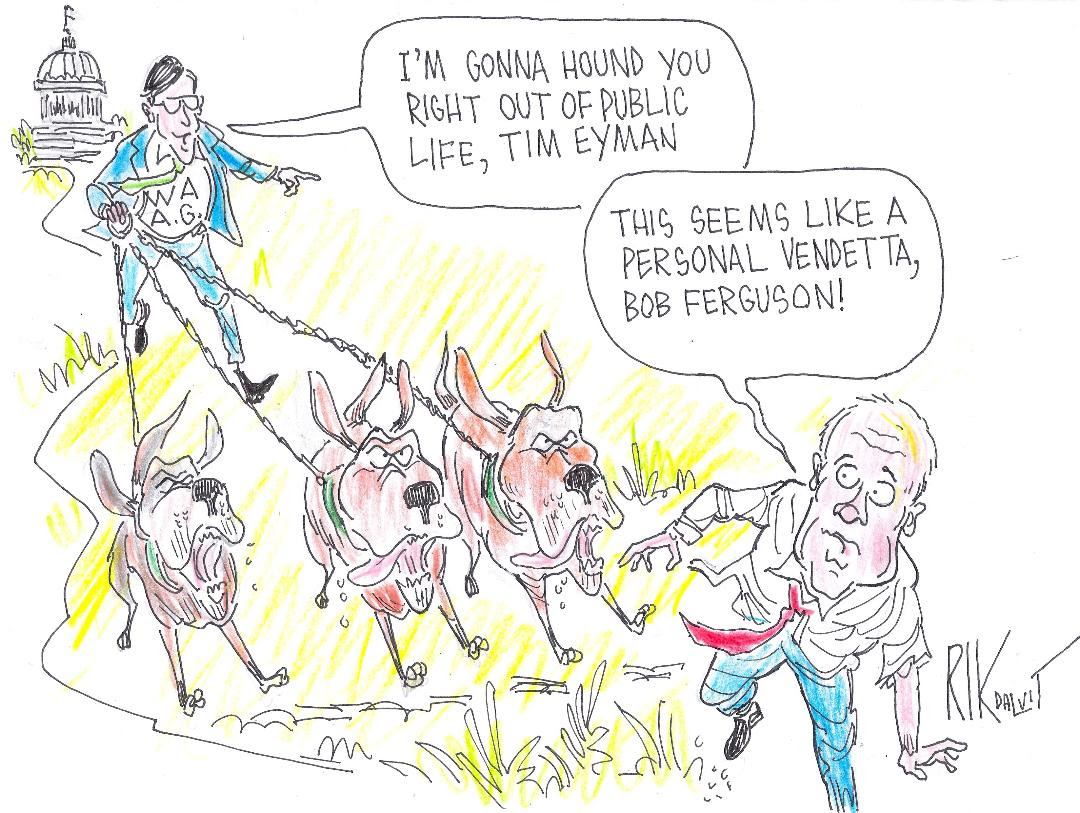 I'm urging you — while I'm fighting to help our state and our nation — to please donate to my legal defense fund so I can appeal the AG's ridiculously unconstitutional restrictions and make sure what he's doing to me and my family never happens to anyone else ever again.
Mail-in donation: Tim Eyman Legal Defense Fund, 500 106th Ave NE #709, Bellevue, WA, 98004
Or donate online:
By GiveSendGo (credit/debit card)
By PayPal
By PayPal (credit/debit card)
And now a message from Larry Jensen & Sid Maietto:
We're asking folks to donate to our PAC so we can keep fighting for taxpayers with Jim Walsh's initiative I-1491, the STOP ALL INCOME TAXES INITIATIVE. 
The taxpayers of Washington need our help now more than ever. Donate to our political committee so we can keep fighting for you:
Mail your check — made payable to "Permanent Offense I-1491" — to: Permanent Offense, PO Box 6151, Olympia, WA, 98507
Or donate online: PermanentOffense.com
Kindest Regards, 
Sid Maietto & Larry Jensen
— END —
Thanks everyone.
Larry, Tim, & Sid
P.S. Again, please donate to my legal defense fund today:
Mail-in donation: Tim Eyman Legal Defense Fund, 500 106th Ave NE #709, Bellevue, WA, 98004
Or donate online:
By GiveSendGo (credit/debit card)
By PayPal
By PayPal (credit/debit card)