I'm traveling to Waterville Fri morn to watch in person & report on capital gains tax court hearing. Nearly 8 hours driving but it'll be worth it.
Last year, Inslee and the Democrats passed into law a new income tax (Senate Bill 5096 – capital gains tax).
They did that to open Pandora's Box (an income tax on all of us)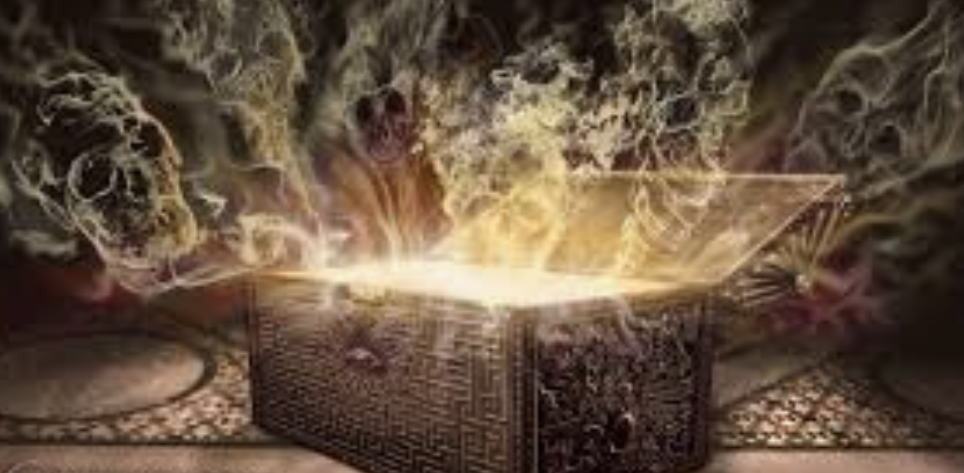 Pandora's Box can only be closed by:
* Judges overturning this law 
* A citizen initiative
Tomorrow is a court hearing in Douglas County in the town of Waterville. I'm traveling there tomorrow to watch it in person and report on it. Nearly 8 hours driving but it'll be worth it.
The case is being heard by Brian Huber, a Jay Inslee appointed judge.
Our guys who are challenging the tax in court have a simple argument:
"It doesn't matter what words are used in the bill, if it functions as an income tax, then it's an income tax. Overturn it."
Our attorneys are really good — they've got all sorts of great legal precedents to cite and legal arguments on their side.
The Attorney General is defending the tax and he also has a very simple argument:
"The bill never uses the words income tax, only excise tax. Income taxes may be unconstitutional but excise taxes are not. Therefore, uphold the law."
If you're a Jay Inslee appointed lower court judge or a Jay Inslee appointed supreme court justice, that might be enough "cover" to uphold it. 
Regardless of the lower court's ruling, it'll be appealed to and decided by the state supreme court.
And they just need 5 out of 9 to win. 
Can you find 5 justices on the state supreme court who are going to overturn this Inslee-backed, Democrat-backed, Big-Labor-backed law?
I'm not saying don't do the lawsuits — they are definitely worth doing.
I'm just saying let's not put all our eggs in the lawsuit basket.
Our initiative prohibits taxes based on personal income, whether called income taxes, excise taxes, or payroll taxes, and repeals the excise tax imposed by Senate Bill 5096.
It's obvious that a citizen initiative — overwhelmingly approved by voters this November — has a much better chance of overturning this new income tax.
Is it any wonder why the AG is pushing so hard for a lifetime ban on all my future political activity?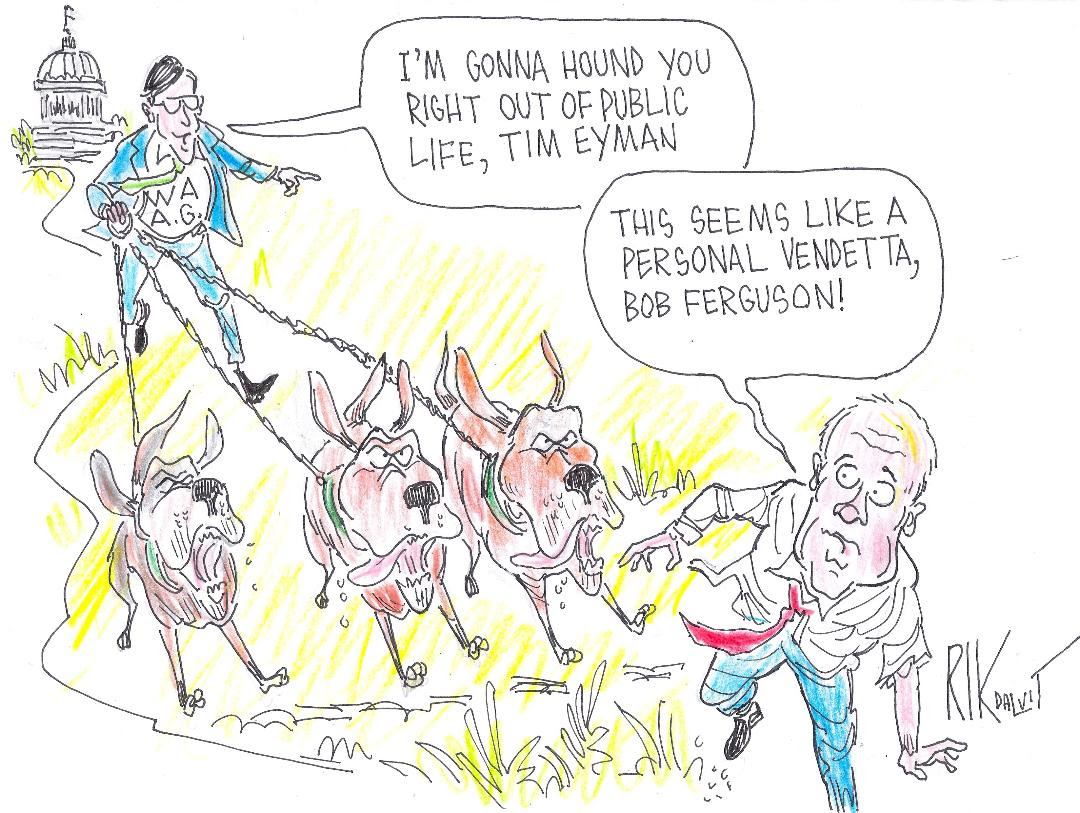 As I've said many times, I am appealing these ridiculously unconstitutional restrictions on the First Amendment to make sure what the AG is doing to me never happens to anyone else ever again.
I'm only here is because of the love and support of thousands of great people who've seen this gross injustice and are willing to help.
Please donate to my legal defense fund here:
Mail-in donation: Tim Eyman Legal Defense Fund, 500 106th Ave NE #709, Bellevue, WA, 98004
Or donate online:
By PayPal
By Credit/Debit
And now a message from Larry Jensen & Sid Maietto:
We're asking folks to donate to our PAC so we can keep fighting for taxpayers with initiatives sponsored by the three of us (Tim, Sid, & Larry).
The taxpayers of Washington need our help now more than ever. Donate to our political committee so we can keep fighting for you:
Mail your check — made payable to "Permanent Offense" — to: Permanent Offense, PO Box 6151, Olympia, WA, 98507
Or donate online: PermanentOffense.com
Kindest Regards,
Sid Maietto & Larry Jensen
— END —
Thanks everyone.
We love you all.
Larry, Tim, & Sid
P.S. Please donate to my legal defense fund today:
Mail-in donation: Tim Eyman Legal Defense Fund, 500 106th Ave NE #709, Bellevue, WA, 98004
Or donate online:
By PayPal
By Credit/Debit
Don't let the guy who took away our $30 Tabs get away with this: