"It ain't how hard can you hit, it's how hard you can get hit, and keep movin' forward, how much you can take, and keep moving forward."
So true:
"Let me tell ya something you already know.
"The world ain't all sunshine and rainbows.
"It's a mean and nasty place.
"I don't care how tough you are, it will beat you to your knees and keep you there permanently if you let it.
"You, me, or nobody is gonna hit as hard as life.
"But it ain't about how hard you can hit, it's about how hard you can get hit, and keep moving forward, how much you can take, and keep moving forward." 
Click on image to watch it:
If that doesn't work, click here: https://tinyurl.com/ItsNotHowHardYouCanHit
Seattle Times, July 7, 2018: "What I know is that State Attorney General Bob Ferguson is trying to drive me out of politics, permanently," Eyman said. "So you know what my reaction to that is? It's to become as politically active as I have ever been in my life."
*  Karen and I used our retirement fund to jumpstart the signature drive for our third $30 Tabs Initiative.

*  In November 2018, the AG's lawsuit against forced me into bankruptcy.
*  In December 2018, we qualified our initiative for the ballot.
* In 2019, opponents spent $5 million — including taxpayer money — trashing me and our initiative.
*  In Nov 2019, voters overwhelmingly passed it into law.

* I confronted Inslee for blocking it: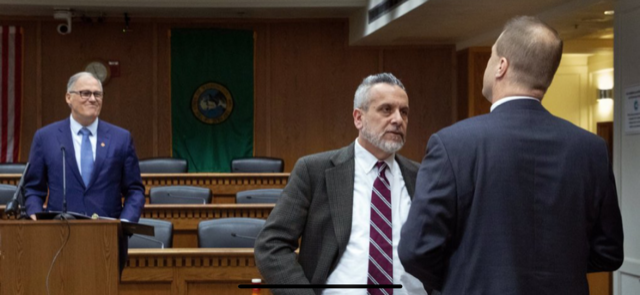 *  I confronted the AG for sabotaging it:
We succeeded at getting the lower court judge to uphold it.
But the AG and the state supreme court conspired to take it away.
I refused to renew my car tabs:
Voters were angry:
So I ran for Governor:
I lost.
So I supported the person who beat me:
He lost.
In Feb 2021, the judge rubberstamped the AG's ruling and imposed a $5.5 million fine on me and a lifetime ban on all my future political activity.
* We immediately appealed it.
I began working on 7 Election Integrity Initiatives in 7 key swing states:
* In Nov 2021, I sued Jay Inslee for abuse of power.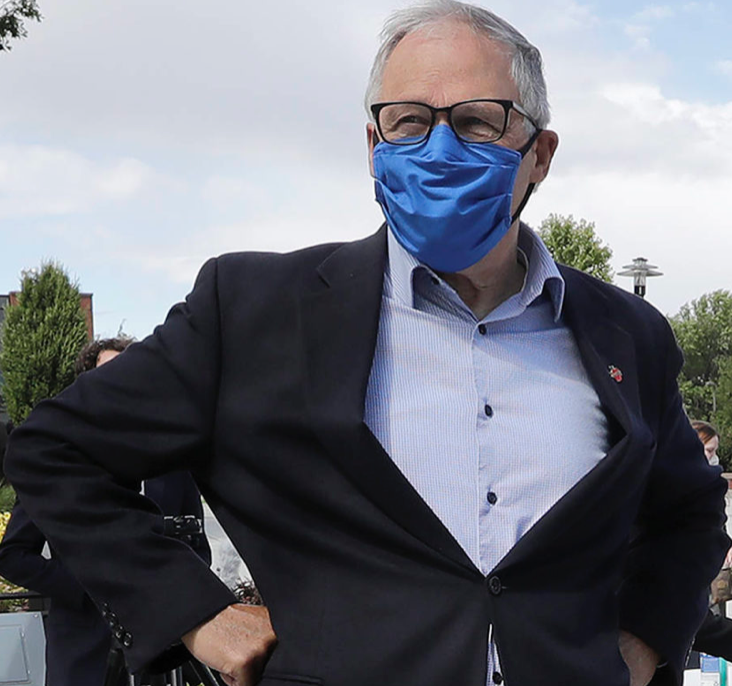 * In July 2022, they took away my home:
* In July 2022, I sued Bob Ferguson for violating the law.
It's been a rollercoaster
Despite all the roadblocks thrown in our way, I'm still fighting for our initiatives and for the people's right to vote.

I'm urging you — while I'm fighting to help our state and our nation — to please donate to my legal defense fund so I can appeal the AG's ridiculously unconstitutional restrictions on the First Amendment and make sure what he's doing to me and my family never happens to anyone else ever again.
Mail-in donation: Tim Eyman Legal Defense Fund, 500 106th Ave NE #709, Bellevue, WA, 98004
Or donate online:
By PayPal
By Credit/Debit 
And now a message from Larry Jensen & Sid Maietto:

We're asking folks to donate to our PAC so we can keep fighting for taxpayers with Jim Walsh's initiative I-1491, the STOP ALL INCOME TAXES INITIATIVE. 
The taxpayers of Washington need our help now more than ever. Donate to our political committee so we can keep fighting for you:
Mail your check — made payable to "Permanent Offense I-1491" — to: Permanent Offense, PO Box 6151, Olympia, WA, 98507Or donate online: PermanentOffense.com
Kindest Regards, 
Sid Maietto & Larry Jensen
— END —
Thanks everyone.
Larry, Tim, & Sid
P.S. Again, please donate to my legal defense fund today:
Mail-in donation: Tim Eyman Legal Defense Fund, 500 106th Ave NE #709, Bellevue, WA, 98004
Or donate online:
By PayPal
By Credit/Debit