Here's why attorney Joel Ard's initiative is the best to STOP ALL INCOME TAXES including the cap gains income tax (it's why I-1929 was doomed).
Sat, May 14, 2022
What a fantastic kick-off. I'm incredibly pleased and appreciative to the great supporters who joined us Olympia for the start of the signature drive for attorney Joel Ard's Initiative 1499.
Watch this short 10 second video (click on the image):
Great stuff.
You can watch the entire event here.
And you can read my prepared remarks here (if you have trouble hearing us in the video). 
Here's answers to some of the questions we've gotten:
* With the AG's restrictions imposed on me, am I allowed to do this? The court's ruling said I'm "permitted" to promote initiatives, I'm just prevented from earning any money doing it. I won't be. I won't be compensated for my political work (neither will Larry or Sid). I'm only raising funds for my legal defense so I can get these ridiculously unconstitutional restrictions on the First Amendment overturned. But while my case is on appeal, I'm working by butt off promoting initiatives that are needed and this one clearly is.
* The court ruled Inslee's capital gains tax unconstitutional — so we've won already, right? We are all pleased and proud of the Freedom Foundation for scoring a great victory in lower court. But that was a scrimmage — the Super Bowl will happen in the state supreme court. And relying on these 9 judges to do the right thing is way too risky.
* Why are we promoting attorney Joel Ard's initiative? First of foremost, the guy is beyond brilliant. We trust his legal mind over anyone else's.
Judges have been hard on initiatives I've sponsored but this one isn't. And Joel's legal analysis of last year's efforts convinced us that his version this year was the best one to go with.
* Why was Initiative 1929 doomed? There's a business group that just wanted to repeal the capital gains tax with an initiative to the people this year. It was a straight repeal.
They filed one version. That put a big bullseye on the initiative and the AG and the judges in Olympia completely sabotaged the all-important ballot title (the official description of the initiative). Their ballot title was so bad that it made the initiative un-winnable at the ballot box. Joel filed many initiatives on multiple topics and the ballot title he received was exceptionally good.
But even more importantly, Joel's initiative STOPS ALL INCOME TAXES, including Inslee's capital gains income tax.
As I said in the video at the event: "The thing that I'm most excited about with this initiative is that for the last hundred years, we've basically played whack-a-mole. Every couple of years, the Democrats say how 'bout this income tax, how 'bout this income tax, they keep popping up with proposal after proposal after proposal. This initiative is about stopping all of it and saying we don't want any kind of income tax. We are trying to stop all income taxes in Washington state." 
And later, I continued: "There is this hunger for people to be able to fight back against this Pandora's Box that's been opened — camel's nose under the tent — of an income tax.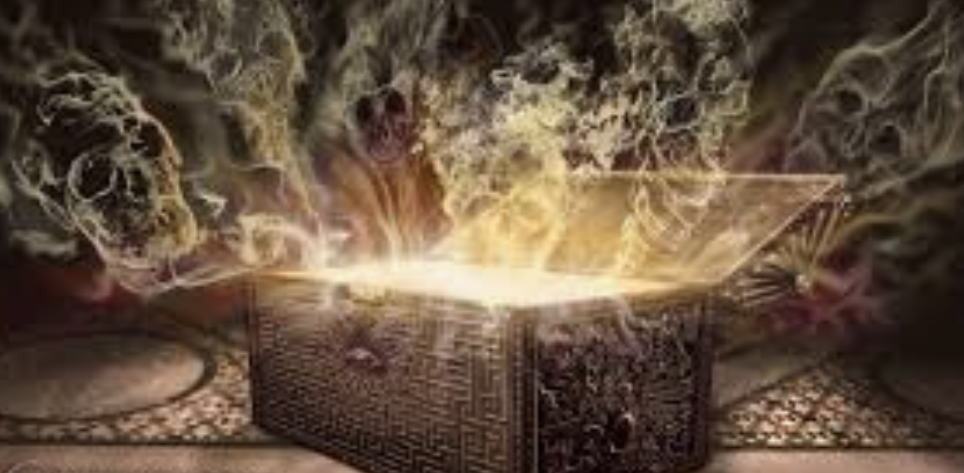 We have this capital gains income tax, we have all these payroll taxes, we have all these different things, they call them different things.
What Joel Ard did was design an initiative that said 'we don't care what you call it, if it's a tax based on personal income, it's verboten, it's illegal, we want to prohibit it once and for all."
There is no issue that unifies the voters more than their revulsion of income taxes.
And that's what Joel's initiative does. It gets rid of all income taxes including Inslee's capital gains income tax.
* Joel's initiative stops any kind of income tax and stops Inslee's capital gains income tax, isn't that two subjects? No. As Joel wrote in his legal analysis of last year's initiative: "The initiative highlights throughout that it bans imposition of taxes based on personal income, 'whether called income taxes, payroll taxes, or excise taxes.' It explicitly identifies, in the ballot title and content, a specific, unique, first-time-ever state excise tax that is 'based on personal income' (recently passed 2021 c 196 (Engrossed Substitute Senate Bill No. 5096) s 5). In order to fully implement a ban on such taxes, it must also repeal the only current state wide implementation of such a tax."
We trust his legal mind more than anyone else's.
If someone says different, just ask them: "What makes you think you have better legal judgement than Joel Ard?"
* What else doomed Initiative 1929? Their high-priced campaign consultants gobbled up all the money they raised leaving nothing for the signature drive. They told their donors they needed $19 million. Pa-leeze. Larry, Sid, and I will receive zero compensation for doing I-1499. The reason there hasn't been a single initiative that's qualified since 2020 is because the required number of signatures has skyrocketed — it's now over 400,000. The only way to get that many is w/ paid petitioners supplementing the efforts of our volunteers. Volunteer-only signature drives for initiatives are a thing of the past. We did it once 22 years ago, and that's back when 180,000 signatures were needed. Now it's over 400,000.
We need around $1.5 million for a successful paid signature drive.
In past years, I regularly used my own money to help.
Obviously, I can't do that anymore because I've spent all the money I've ever earned in my lifetime fighting back against the AG's 9-year, taxpayer-funded legal onslaught. 
* What do the voters want: to stop one capital gains income tax or stop all income taxes? Obviously the voters don't want any kind of income tax and that's why we're moving full steam ahead with Initiative 1499.
We have May, June, July, Aug, Sept, Oct, Nov, & Dec to collect enough signatures to qualify.
And since Joel's I-1499 is an initiative to the legislature, if we flip the house and senate and get the Republicans a majority in both chambers, they can pass the initiative into law AND INSLEE CAN'T VETO IT!
We're getting petitions printed to mail out to everyone but PLEASE don't wait. You can get petitions printed locally NOW — here's the link to the petition: tinyurl.com/1499Petition. Take it to a local copy store and go get 'em.
I'm eager for your feedback.
I love you all.
And now a message from Larry Jensen & Sid Maietto:
We're asking folks to donate to our PAC so we can keep fighting for taxpayers.
The taxpayers of Washington need our help now more than ever. Donate to our political committee so we can keep fighting for you:
Mail your check — made payable to "Permanent Offense" — to: Permanent Offense, PO Box 6151, Olympia, WA, 98507 (include your occupation & employer on the memo line)
Or donate online: PermanentOffense.com
Kindest Regards, 
Sid Maietto & Larry Jensen
— END —
Thanks everyone.
Larry, Tim, & Sid
P.S. Please — I urge you to donate to my legal defense fund today:
Mail-in donation: Tim Eyman Legal Defense Fund, 500 106th Ave NE #709, Bellevue, WA, 98004
Or donate online:
By PayPal
By Credit/Debit